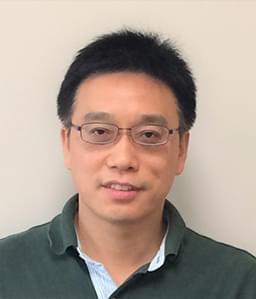 Ahead of
Carbon Black World 2023
, we spoke with
Jerry Lai
, PhD, Director, Product Design & Development, Specialty Blacks at
Birla Carbon
, to get a sneak peek of what we can expect from his presentation on
'Opportunities and Challenges for Specialty Carbon Blacks Innovation'
. Here's what he had to say...
Q1. Your presentation at this year's Carbon Black World will cover Opportunities and Challenges for Specialty Blacks Product Innovation. Why is it important for others in the industry to hear this message? What are some of the key take-aways?
Specialty carbon blacks play essential roles in many high-end applications, including plastics, inks, coatings, and batteries. Their unique properties allow them to enhance the performance, durability, and sustainability of these products in their end applications. It is crucial for the carbon black industry to grasp the opportunities and challenges involved in specialty black product innovation for the growth of the industry.
Here are the key takeaways from my presentation:
Understanding the market trends and drivers for specialty blacks, including the increasing demand for sustainable and high-performance products, the growth of emerging applications such as electric vehicles and renewable energy storage, and the impact of regulatory changes on product development and commercialization.
Identifying the challenges and opportunities in developing new specialty blacks, including the need for advanced technologies and materials, and the need for efficient and effective processes for product development and commercialization.
Discussing the methodology/process for successful product innovation.
Q2. What are the main challenges that the industry is facing and how do you think that this conference can address them?
The carbon black industry is facing several challenges, including:
Sustainability: The carbon black industry needs to speed up the development of sustainable products and manufacturing processes that reduce emissions and minimize environmental impacts.
Substitution: The carbon black industry faces competition from alternative materials, such as silica, nanocellulose, and carbon nanotubes, which can potentially replace carbon black in some applications.
Regulatory: The industry must comply with various regulations related to environmental standards, product safety, and worker health and safety.
Supply Chain Disruptions: The carbon black industry is facing supply chain disruptions due to the pandemic and other factors.
The Carbon Black World 2023 provides a forum for industry professionals to share insights into market trends, and discuss the latest developments in technology and regulations, and drive the industry towards more sustainability.
Q3. What do you think will be some of the most interesting advancements in materials or processing in the near future?
The carbon black industry is poised for an exciting future, as it continually strives to advance in both materials and processing to achieve greater sustainability, efficiency, and performance. Ongoing innovations in the industry, such as the development of sustainable feedstock, adoption of innovative processing technologies, and emphasis on circular economy principles in product design, are expected to drive progress in achieving these goals. Additionally, the increased adoption of digitalization and automation technologies to optimize production processes and improve transparency throughout the supply chain is further propelling the industry toward a more sustainable future.
Q4. What are you most looking forward to hearing and/or seeing at Carbon Black World 2023?
As one of the advisory board members, I had the privilege to help shape the program. I believe Carbon Black World 2023 will be a very exciting event for the carbon black industry this year. With a wide range of topics, speakers, and panelists, it offers an excellent platform for attendees to gain valuable insights into market trends, the latest advancements in technology, product innovation, and regulatory developments. Particularly, I'm interested in hearing more about product innovations that integrate sustainability principles while delivering high performance and quality, and the best practices to drive the carbon black industry toward a more sustainable future. I'm looking forward to the excellent opportunities to network with industry experts at Carbon Black World 2023.