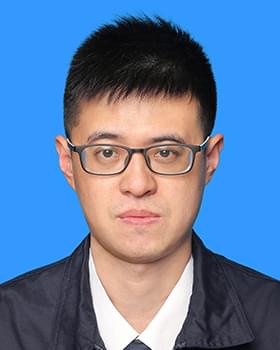 Ahead of
Carbon Black World 2023
, we spoke with
Lu An
, R&D Chief Engineer & Senior Engineer at
Qingdao Black Cat
, to get a sneak peek of what we can expect from his presentation on
'The application of carbon/rubber nano-composite master in tyres'
. Here's what he had to say...
Q1. Your presentation at this year's Carbon Black World will cover CB/rubber nano composite. Why is it important for others in the industry to hear this message? What are some of the key take-aways?
(1). CB is the most widely used filler in rubber. However, How to achieve nano dispersion in order to increase reinforcement is a hot and difficult point of industry research. My presentation introduced how to solve this point through the liquid phase dispersion method. (2). Traditional Craft is a mechanical melt blending process. the lack of the process is dust pollution, energy-consuming and poor dispersion. the advantage of nano composite is the homo disperse of CB, a compound that can be obtained by simply mixing with other additives. (3). The performance of nano composite is better wear-resistant and has lower hysteresis loss. which has significance to OTR.
Key take-aways: filler is nano meter scale dispersion, CB/rubber nano composite, the relation between nano composite structure and performance, a key technology of application.
Q2. What are the main challenges that the industry is facing and how do you think that this conference can address them?
Main challenges: (1). CB is replaced by silica. (2). The kind of feedstock oil is subject to petroleum series or coal tar series. (3). the whole system recycling of Carbon black production, use, recovery. (4). How to improve the reinforcement of CB as a filler. (5). Energy conservation and emission reduction in the CB industry.
How to address them: (1). More theoretical research is needed to find out the difficulties in the application of carbon black and expand the application boundary. (2). Invite more universities and scientific research institutes and combine the upstream and downstream.
Q3. What do you think will be some of the most interesting advancements in materials or processing in the near future?
In the near future, carbon black is likely to become a biomass material. Biological oil extracted from plants is used to produce carbon black, making the raw oil of carbon black environmentally friendly.
Q4. What are you most looking forward to hearing and/or seeing at Carbon Black World 2023?
I look forward to seeing carbon footprint, sustainable development, etc.