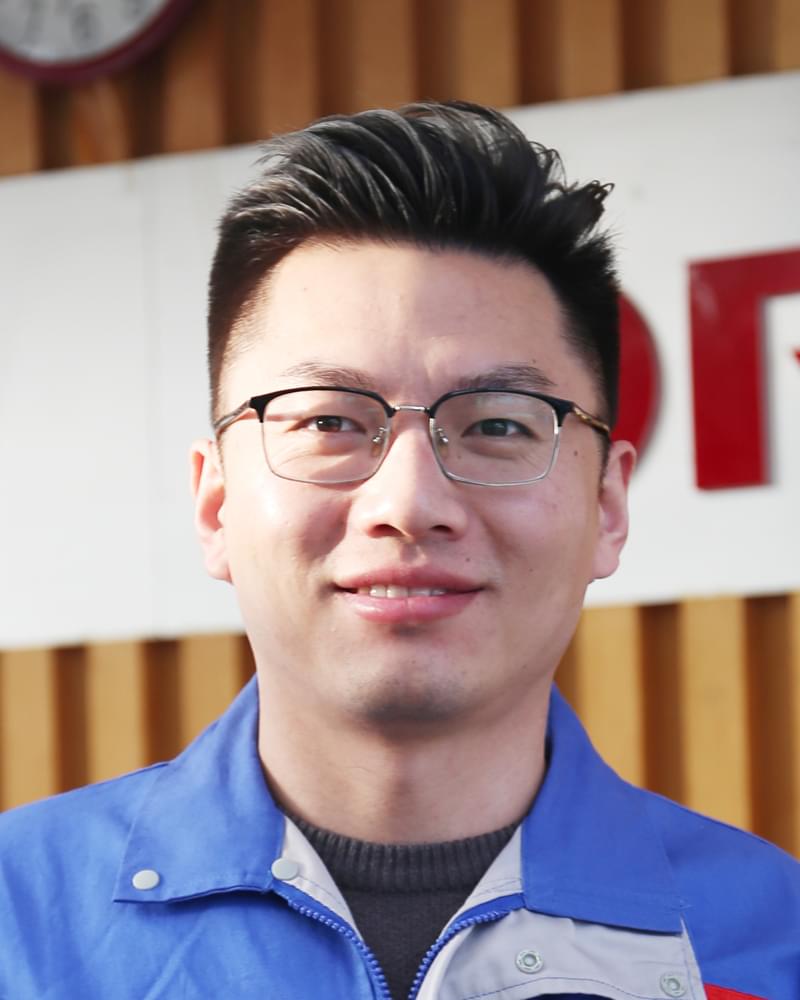 Ahead of
Carbon Black World 2023
, we spoke with
Zilong Zhu,
Deputy Director, Design Department at
Doright Co.,Ltd
, to get a sneak peek of what we can expect from his presentation on
'Upgrade and Application of CB Tail Gas Waste Heat Recovery Modular System'
. Here's what he had to say...
Q1. Your presentation at this year's Carbon Black World will cover upgrading and application of the carbon black tail gas waste heat recovery modular system. Why is it important for others in the industry to hear this message? What are some of the key take-aways?
The topic of my speech this year is about the upgrading and application of the carbon black tail gas waste heat recovery modular system.
As we all know, carbon black tail gas is the main by-product of carbon black industry, and its total energy accounts for about 30% ~ 40% of the total energy of carbon black production. Carbon black tail gas is also a typical air pollution source, which has the characteristics of low calorific value and pollution. Making full use of the tail gas produced in the carbon black industry can not only save energy and reduce consumption, but also reduce pollution.
This time, we mainly share DORIGHT's modular upgrade and application of carbon black tail gas waste heat recovery system. Through modular design, modular manufacture, modular installation and modular use, the system has the characteristics of large-scale, modular and high stability, which greatly improves the adaptability of the system and the convenience of field application.
Q2.What are the main challenges that the industry is facing and how do you think that this conference can address them?
Carbon black is an indispensable raw material for modern industry, and the carbon black industry is also a highly energy-consuming industrial sector. I think energy saving and pollution control are still the important directions that carbon black industry needs to study and develop at present.
The modular carbon black tail gas waste heat recovery system can conveniently and controllably realize the purification of combustible gas pollutants in carbon black tail gas and the recovery and utilization of energy, which meets the industry requirements of reducing pollution and energy consumption.
Q3. What do you think will be some of the most interesting advancements in materials or processing in the near future?
No matter the traditional furnace carbon black, methane pyrolysis carbon black or recovery carbon black, high temperature is needed to realize the reaction. How to efficiently recover energy is still an unavoidable topic. The stable and efficient heat exchanger is undoubtedly the necessary guarantee to realize this process.
At present, DORIGHT has a mature flue gas waste heat recovery scheme, which can recover flue gas waste heat between 1350℃ and 260℃ efficiently.
The breakthrough of equipment heat exchange capacity will bring some changes to the carbon black industry chain.
Q4. What are you most looking forward to hearing and/or seeing at Carbon Black World 2023?
I hope to see more technology sharing in different fields of upstream and downstream of the carbon black industry, and I also hope to discuss the future development direction of the carbon black industry with new and old friends, and explore our technology development direction that is more in line with the needs of the industry in combination with the mature experience of DORIGHT in carbon black equipment.